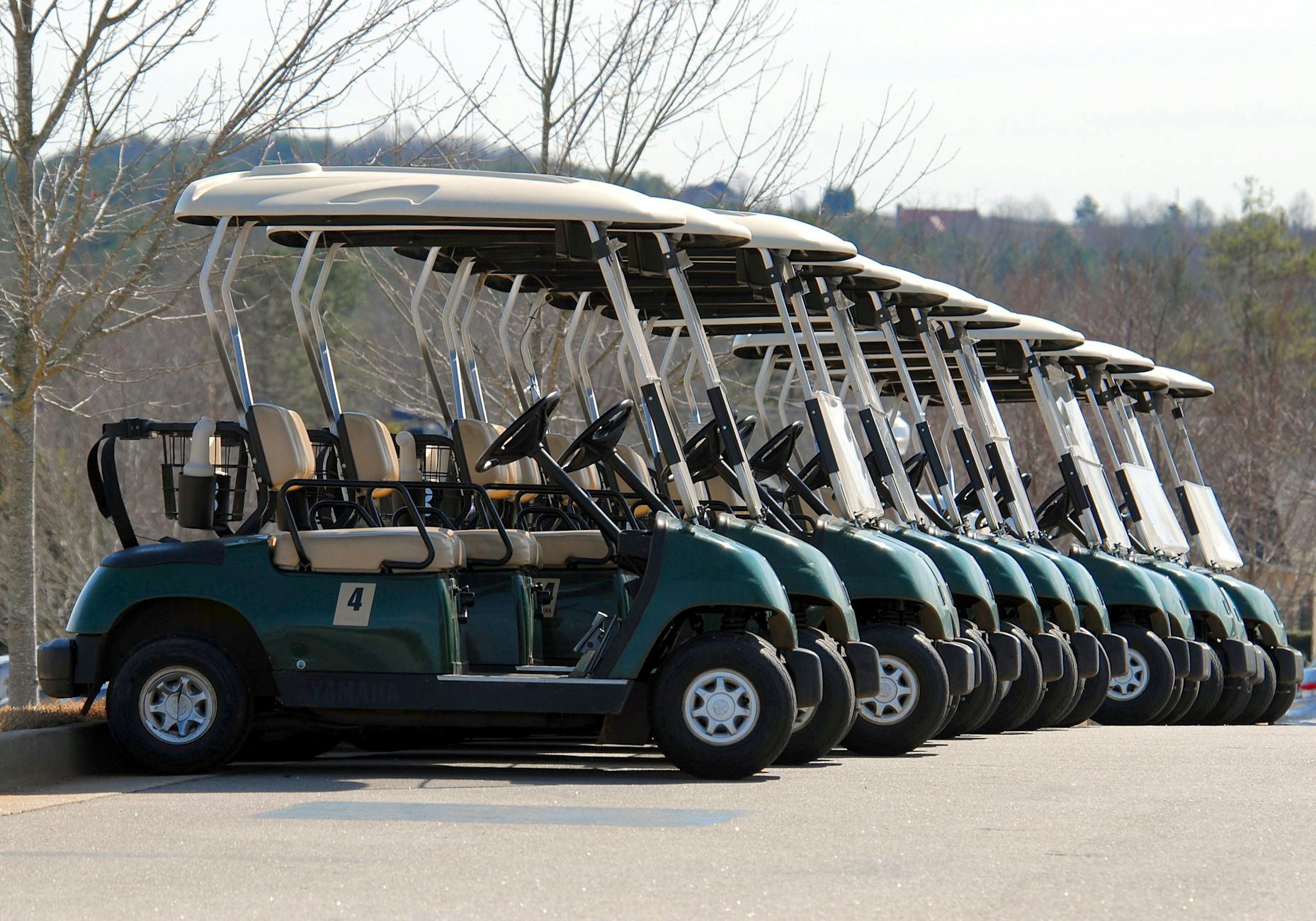 image source: Pexels
Golf and gas golf carts seem to be a match made in heaven from the get-go. After all, if you're a golf enthusiast, you want to focus all your attention and energy on the game, not lugging around that heavy set of clubs and other important golfing items across the golf course.
If this was the case, by the time you'd have gotten to the next hole, you'd be way to fatigued to play properly, and would most likely have worn yourself out enough to affect your performance – no matter how in shape you might be!
Imagine how it was like a century or so ago, with golf players in their tweed and wearing monocles carrying all of that cumbersome gear under the scorching heat of the sun. It's quite uncomfortable to think about – let alone endure, really.
But with the fantastic advent of technology, gas powered golf carts have made this major inconvenience a thing of the past.
Gas Golf Carts: A Brief Look Back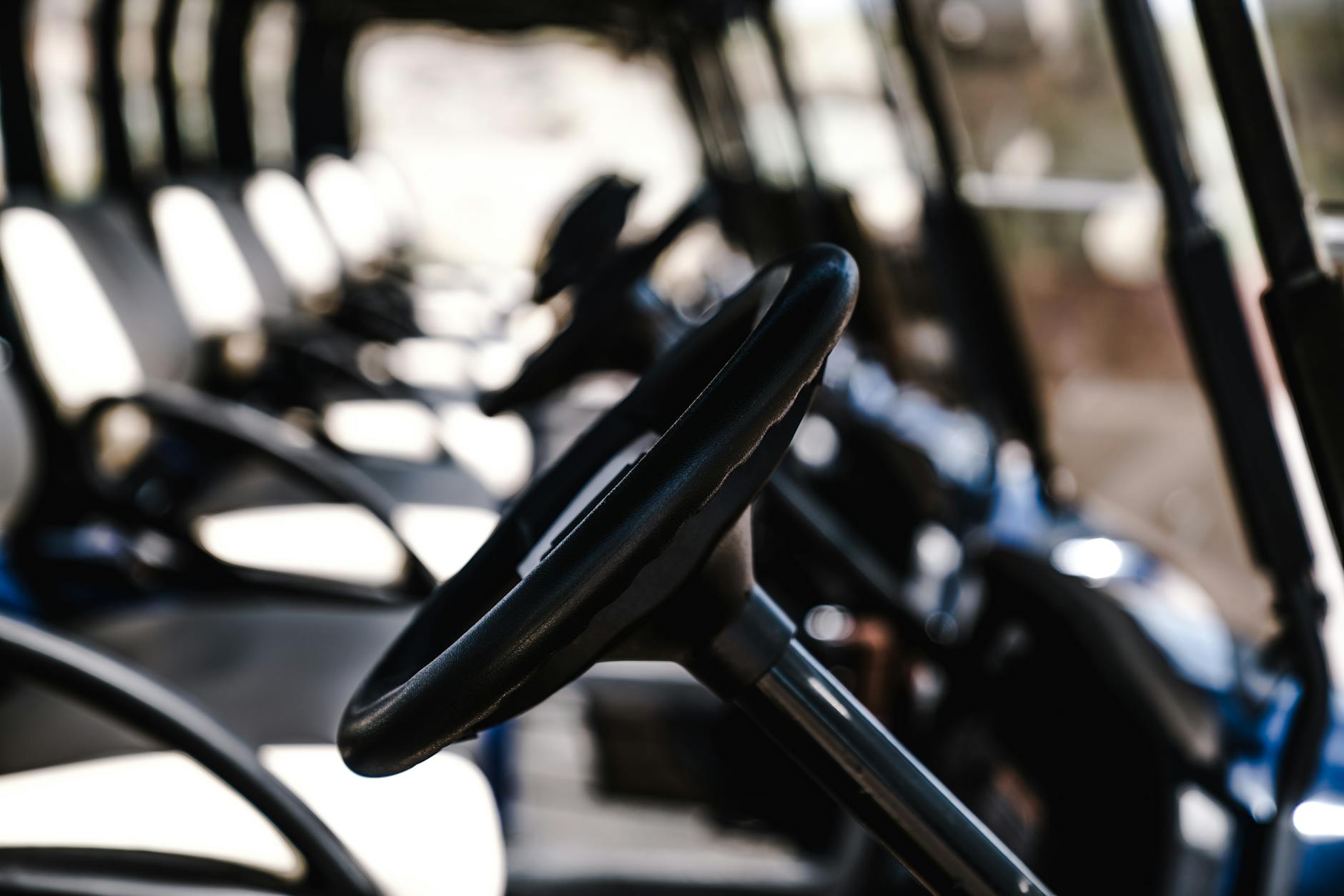 image source: Pexels
It's quite the interesting fact that the first iteration of what would be the golf cart (in some instances referred to as a "golf car") first saw its creation in 1932, and was effectively home made in order to assist people with a handicap and senior citizens to get to and fro, particularly for those essential grocery runs.
However, it would not be until a staggering three decades later that the consumer mass market versions of these gas-powered golf cart would really begin to take off, with prolific manufacturers such as Cushman, Lektro, and even perennial motorcycle producer Harley Davidson joining the fray.
The very first gas golf cart, with the familiar 3 wheel, 2 passenger configuration, was introduced by Max Walker on 1957 (the aptly named "Walker Executive") which would later be the primary standard other manufacturers would follow later on.
Not surprisingly, while these contraptions are generally called golf carts, the uses they can have have ranged from Airport Security to gardening transports.
In the current day, other configurations such as "extreme" golf carts (which have a much more adventurous design perfectly suited for an all-terrain purpose) and, as if coming full circle, adaptive golf carts for single users with a disability, have evolved for the modern consumer, golf player or not.
Why Choose a Gas Golf Cart over an Electric Golf Cart?
image source: Pexels
One thing that may be a touchy subject for certain consumers and groups is how golf carts are powered. Essentially, whether you are choosing a gas golf cart is truly better than one that find its power from electric.
After all, in this more eco-friendly society, doing your best to reduce the carbon footprint from fossil-fueled vehicles should always maintain as an important, if not truly essential, consideration.
Given the nature of these factors, the electric golf cart perhaps has a significant advantage over gas powered golf carts when it comes to being more ideal for the environmentally friendly, in particular having lower maintenance.
Electric golf carts have little to no carbon emissions and produce much less noise while running, and thus it is the arguable winner when it comes to being ecofriendly and leaving less of a carbon footprint.
On the other hand, gasoline powered golf cart manufacturers have become more conscientious about the environment too, beginning to offer models that use a lower amount of gas and give off lower amounts of carbon monoxide emissions than ever before.
Gas golf carts also have the advantage of being more adaptable when it comes down to the terrain that they can maneuver and manage, whether it's the golf course or the concrete pavement they have to tackle in the city streets.
This gives the gas powered golf carts a slight edge when it comes down to providing value for the consumer's money.
How We Chose Our Ratings
Making sure you pick a reliable gas golf cart is more than important to us, and we pride ourselves on our accuracy and honesty.
Our ratings are based on a variety of factors, from testimonials and reviews from customers, product data, professional critique and brand reputation. These all come together to give you the best possible idea of what product suits you the best.
The 10 Best Gas Golf Carts
With the categories for consideration established, what follows is a list of the best gas powered golf carts in the 2018 arena.
Bear in mind we make no claim that this is a definitive list, but careful considerations were made, including the popularity of each brand or model in terms of sales and feedback.
5/5 Stars
Starting off the list, the Yamaha Adventurer Super Hauler is a beast when it comes to the size and power it has over the others of its ilk.
The 357 cc low-emission single cylinder engine can produce 2500 rpm to go at 15 mph. With its cargo capacity of 800 lbs., the Yamaha Adventurer Super Hauler can certainly handle the load and then some.
However, it's the size of this gas golf cart that is both its boon and bane. And despite its size, it's still a 2-seater.
4/5 Stars
More of a mini-pickup than a gas golf cart in itself, the Club Car CarryAll 1700 is a monster hauler, with its 6.5 liter engine capable of up to 25 mph and seats 4 comfortably. With that power and range, however, is the lack of "bells and whistles". And at nearly $15,000 SRP, you might tend to expect more.
5/5 Stars
The E-Z Go Express L6's entry as a great gas golf cart is certainly unquestionable. This versatile boy can accommodate up to 6 riders, handled by a 4-cycle 401 cc low emission engine to a speed of up to 16 mph.
The 12 all-terrain tires will make Indiana Jones smile, as it can manage rougher terrain than most of its rivals. However, it is a bit pricey, as the E-Z Go Express L6's price point is upwards of U.S. $10,500 SRP, and yet has an unspecific warranty.
4/5 Stars
The Cushman Shuttle 2 sports a Kawasaki 13.5 HP engine, powering up to a 1200 lb. cargo capacity. With a 20.9 square foot deck, this gas golf cart is a workhorse with the room to fit.
It comes equipped with a windshield and canopy for passenger protection from the elements. However, this beast of burden cannot comfortably seat more than 2.
5/5 Stars
If you're looking for a personal transport vehicle, the Yamaha Drive 2 PTV fits the bill. With a top speed of 19 mph with a Tru-Trak II automotive strut front suspension system and hydraulic shock absorbers and a 5.8 gallon engine, the Yamaha Drive 2 PTV can cover more distance than the average.
However, it is stuck to being a 2-seater, with limited room available.
5/5 Stars
Boasting a rust-proof aluminum frame, 360 degree wraparound bumpers, the SportsDrive steering system, Kenda Pro Tour Tires, and a 404 cc Subaru 4 cycle engine, the Club Car Villager 2 is a sleek and smooth ride. The downside is it has limited room and passenger capacity of only 2.
4/5 Stars
Another entry from the Club Car brand, the Onward 4 Passenger features much the same as the Villager 2, but can accommodate up to 4 passengers.
Although the price is bumped up by about U.S. $2,000, the additional passenger capacity along with the features of its smaller sibling make it that bit more appealing.
4/5 Stars
With an impressive 14 HP for its size, and a speed of up to 25 mph for a 4.7 gallon capacity, the Club Car Precedent I3 gives a lot of power for its compact size.
And its Connected technology provides everything from any digital scorecard to GPS suggestions for places to go. Still, a 2-seater, but a great value for a gas golf cart.
5/5 Stars
The smaller brother of the L6, the E-Z-Go Express S4 is powered by a 4 cycle, low emission air-cooled 13.5 hp engine, giving it a more environment friendly function without skimping on the performance.
As far as customization, the model comes in 14 colors and has a 3-year warranty. Able to seat 4 passengers, this gas golf cart offers a lot for just under U.S. $9,000 SRP.
4/5 Stars
Arguably the top of its class, the Onward Lifted 4 Passenger gas golf cart goes up to 19 mph with a fuel capacity of 6 gallons.
But the turning point for this is its features: premium seats, a trailer hitch, locking trunk, and available sound systems. Able to carry up to 4 passengers comfortably, this mighty mite does its job and does it really well.
For under U.S. $9,000 SRP, the Onward Lifted shines in its own league.
​
Gas Golf Carts – Buying Guide
If you've set your sights on getting a gas golf cart instead of an electric golf cart, there are some factors to consider. Like we mentioned earlier in the article, not all golf carts are made equal and some brands and manufacturers favor one factor over another.
You might want to base your choice on the following:
1. Initial price – What Do You Have To Pay
Let's get this out of the way: how a golf cart costs to buy is a prime consideration. After all, you have to consider your budget and what you're willing to pay.
Whether the golf cart is a convenience or a necessity to you, the price will always be the first blip that pings on your consumer radar. Weighing up price can have a big effect on what vehicle you wish to invest in.
2. Features – What Do You Get For Your Money
What does the golf cart have? How's the engine under the hood? How good is the traction of the tires? How much weight can it carry? What accessories does it have?
This catch-all category covers what you want out of what you're shelling out for in a golf cart.
3. Maintenance – How Easy Are They To Look After
How much work and costs does the cart require to keep it purring like a kitten? Considering this is as much a long-term investment as any regular vehicle, taking into account the attention and associated costs should be important to you, the smart consumer.
The Top 10 Gas Golf Carts To Choose From
So how did your choice fare? With a fleet of gas golf carts available in the market, there may be differences and points that set your own list apart.
Consider these choices in making your decision of which the best gas golf cart is that fits your lifestyle!