Compared to twenty or even ten years ago, golf carts and compact utility vehicles have become a common convenience no longer exclusive to the well-dressed golf enthusiast or for the hauling industries.
Nowadays, these convenient modes of transportation have become staple means of conveyance anywhere from that nice old lady living with too many cats going to the grocery store to airport security in many airports across the country, the young suburban family out for a picnic and to the executives checking out the current development of their pet project at the construction site.
That's quite an evolution from being a tool for the disabled nearly a century ago.
With the demand increasing, supplies, naturally, become a matter of availability. And not just for the carts themselves. After all, these are vehicles with mechanical parts and, thus, require at least a modicum of care and maintenance (as well as accessorizing for those folks who want the personal "bling" on their rides).
Times past, you'd need to have a service center or a specialized dealership shop that caters specifically to meeting these needs, both for parts and hands-on servicing. That's something not everyone has access to. If you've ever had a golf cart back in those days, you know exactly what I'm talking about.
Times are different, however. These days, you can get pretty much anything you need over the World Wide Web (or the internet, in plain English), and golf cart parts and accessories are no different.
If you have access to the net, a means of payment, and some degree of knowledge in finding your way around (i.e. search engines like Google or Bing), you can get all the parts and accouterments you need for your golf cart.
One of the best places to get this kind of service is Buggies Unlimited and I'm going to tell you exactly why.
Buggies Unlimited: Who, What, Where, and Why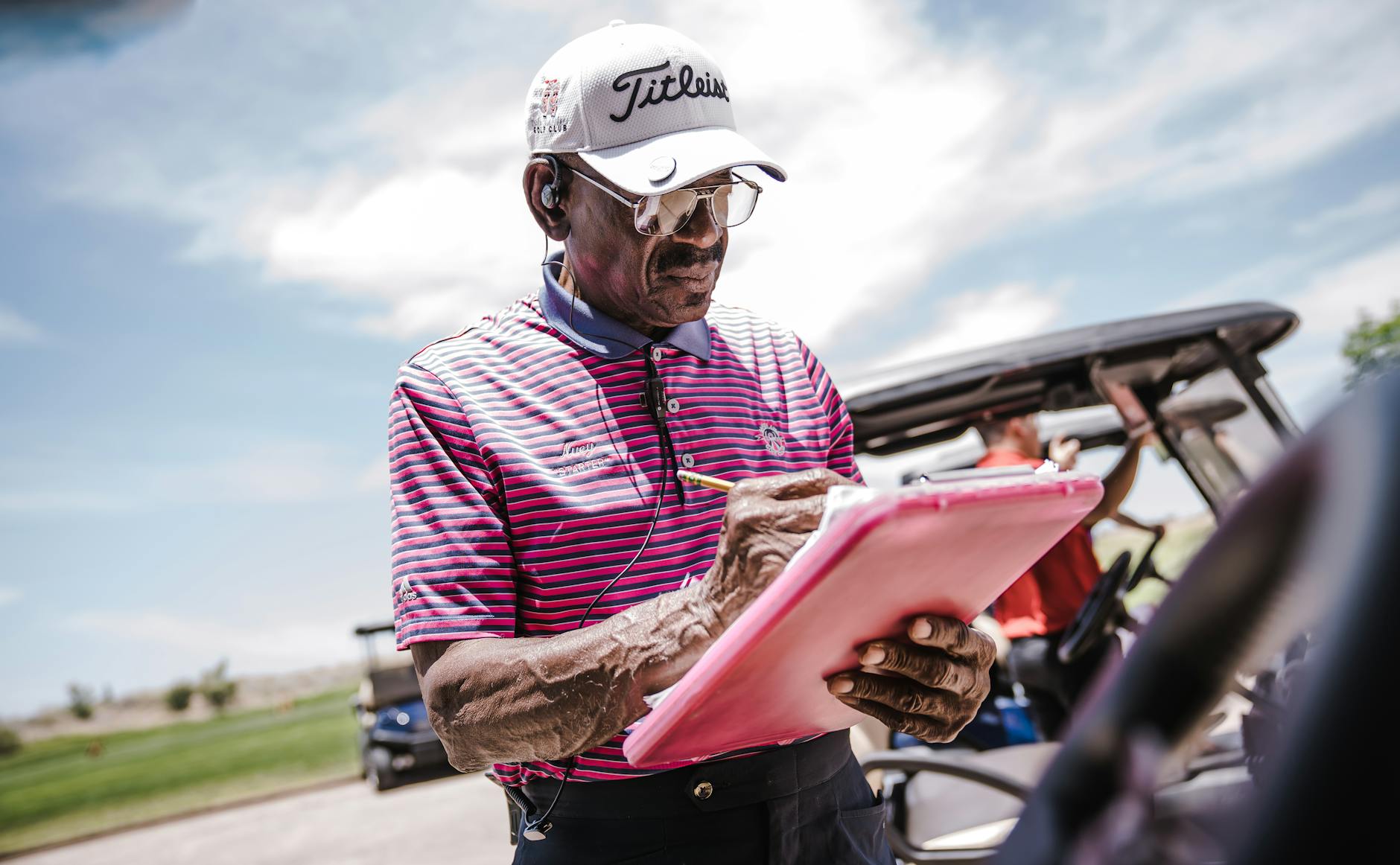 image source: Pexels
Buggies Unlimited is the brainchild of CEO Bart Mahan, a nice guy who had a certain interest in golf and sports cars. Golf carts, of course, were a natural extension from said interests. By 1997, Mahan established Buggies Unlimited to share this passion to others, be they golf enthusiasts or the mass market.
Starting with a showroom in Lexington, Kentucky, the company would grow well enough within the next 2 years to add a second location in West Virginia.
The early 2000's would prove challenging, however, as socio-economic concerns beyond the company's control would see a drop in sales, particularly with retirees having unstable discretionary funds available on a large scale at the time.
Times were tough and tougher decisions had to be made, which led to closing down the showroom in West Virginia, leaving only the main establishment in Kentucky.
Even then, that might not have been enough to keep the lights on, but that would soon change with just a slight shift in the company's line of business.
By 2002, the focus of the company would move from golf carts to golf cart and utility vehicle accessories and parts. Instead of staying as a straightforward dealership, CEO Mahan transitioned Buggies Unlimited to being a supplier.
This simple change in focus would prove to be a game-changer, particularly in providing this form of marketing and supply chain locally but also through e-commerce.
In just a few short years of success, Buggies Unlimited would relocate to Richmond, Kentucky with larger facilities and warehouses to boot.
In fact, it would be during this time that the company would be recognized for its achievements with multiple awards from such bodies as the Lexington Chamber of Commerce, the U.S. Chamber of Commerce, and the Multichannel Merchant Awards.
By 2007, another service center and showroom would be added in nearby Winchester, Kentucky. The following year would see the company be acquired by Nivel Parts & Manufacturing and serves as a subsidiary providing OEM distributorship.
Buggies Unlimited Today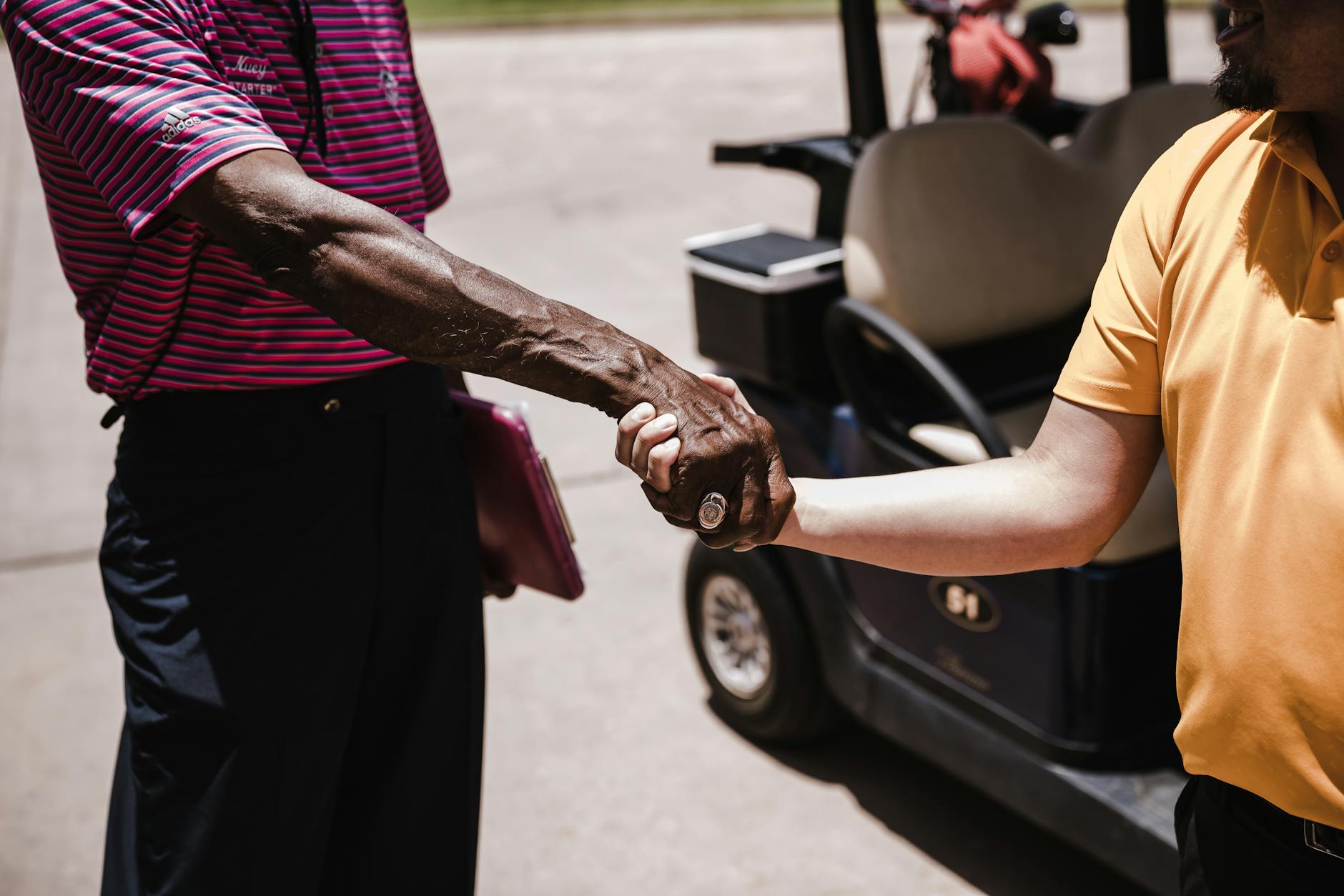 image source: Pexels
Currently, Buggies Unlimited is the leading online supplier of accessories and parts for golf carts across the country. A consumer no longer needs to physically go to the Kentucky locations to get their golf cart needs met.
Whether by phone orders or shopping online at the company's website www.buggiesunlimited.com, you can find what you need and when you need it when it comes to golf cart and utility vehicle parts and accessories delivered to your very doorstep. And that's a reputation the company prides itself in.
Buggies Unlimited provides anything from the standard parts like seats and tires, to accessories like canopies and audio systems for your golf cart or utility vehicle, most of which can support the leading brands such as Club Car, E-Z-Go, Columbia/Harley, Yamaha, and many others.
And if you can't find what you need in their catalog or inventory at the moment, you can contact the company to assist you in locating and providing the best price they can offer for what you need. Now that's some level of customer service satisfaction right there!
What are the things I can expect from Buggies Unlimited Online?
Buggies Unlimited has done a great job of adapting to the changes of e-commerce in the last decade or so. Going from having a simple informational landing page in the early 2000's to a full suite service provider and product ordering online is no small feat.
Let's take a brief look at what the current iteration of the Buggies Unlimited website features.
The layout of the site is quite organized and clean. That should be a given, but it's nice to see the company isn't skimping to provide an easy to navigate website for new or returning customers.
You'd be surprised at how many companies can and have dropped the ball with something so trivial, but I digress.
Buggies Unlimited has nothing to worry about on that point. With the opening landing page, you are greeted with their "Get Inspired" link, featuring stories and testimonials from satisfied customers, as well as providing ideas that a potential buyer might be interested in and "compare notes", so to speak. The landing page is also where any seasonal or special offers are displayed.
As for the products offered, it's a nice touch that the tabs at the top are divided between the top brand manufacturers of golf carts (Club Car, E-Z-Go, Yamaha, Columbia/Harley).
Someone new to the site would have no problem locating the parts and accessories that would suit their particular golf cart's model and design specifications. Rounding out the top tabs are links to New Products, Clearance Sales, and Email Deals.
This is a neat touch as it makes the site friendly to new and even old customers by informing them of any great offers. By personal experience, I am more likely to be a returning customer if I had a good first experience and the magic word "discount" will often influence that.
If you're in a hurry to find what you're looking for, a search tab is available which uses keywords and/or part numbers.
Unless you've got the specific part number with you, the keyword search can help make things easier for your hunt for the right golf cart accessories or parts. On that note, Buggies Unlimited also offers parts and accessories for utility vehicles and heavier cargo equipment. Having a wide variety and scope helps create a sense of security and choice which is never a bad thing.
Exploring more of the Buggies Unlimited website, you find tabs and links to the types of accessories and parts available for purchase online, broken down into the following: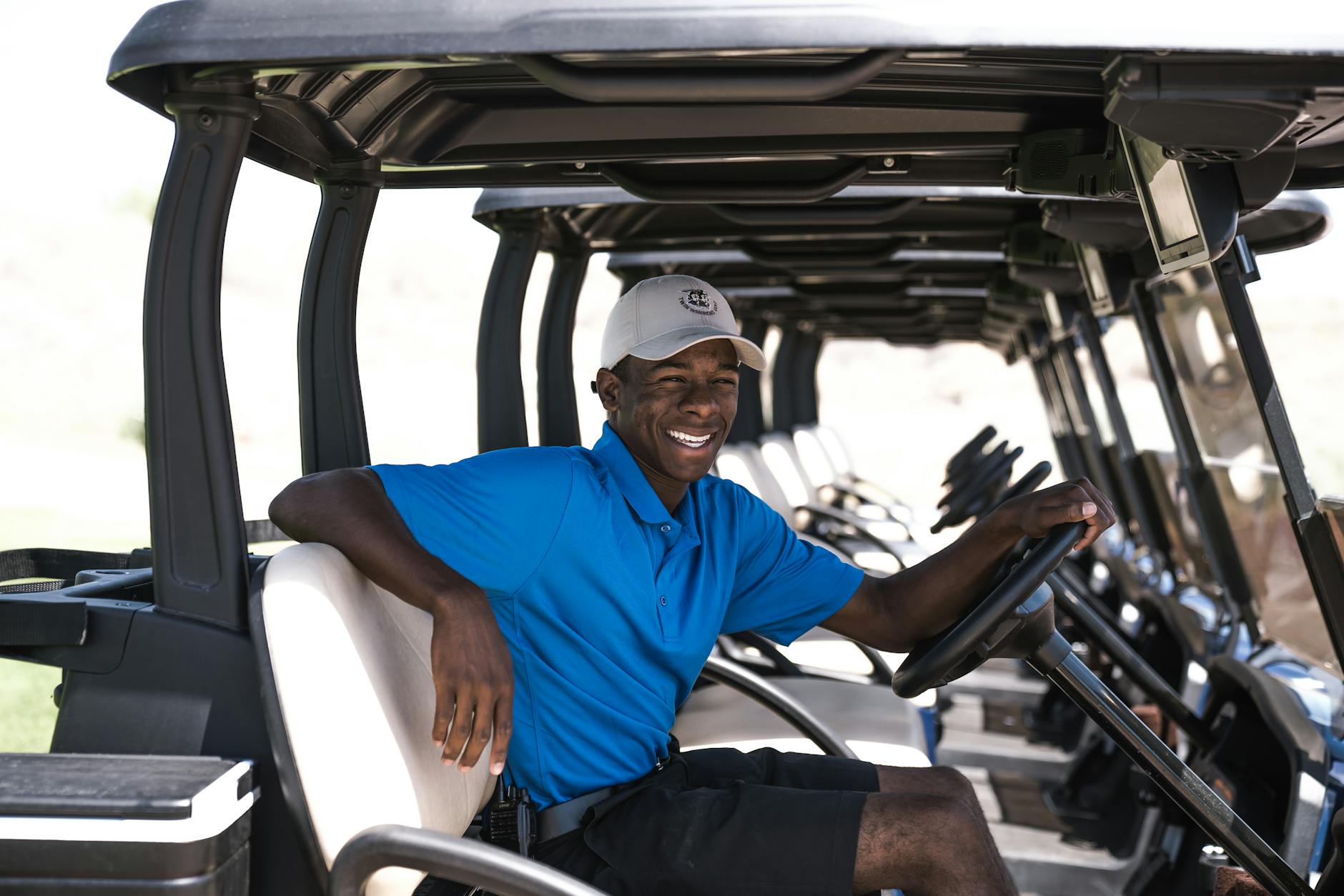 image source: Pexels
All-in-One Kits: Entire sets of accessories and parts. Great for those folks who want to buy accessories in one go.
Brush Guards & Bumpers: For the customers who want their carts to look ready for the rough rides.
Covers & Enclosures: You need something to cover your golf cart or utility vehicle from the elements, dust, and nasty ultraviolet rays? You'll find it here.
Cargo & Hauling: Cargo boxes, baskets, racks, and such can be acquired from here.
Golf Cart Accessories: If your desired part or accessory is specifically for golf carts, it has its own directory and sub directories. Anything from ashtrays to cellphone holders can be found here.
Heaters / Fans: Whether its heaters for the fall/winter or fans for spring/summer, a selection of what's available is right here.
Horns: We all know just waving people off or speaking up loudly is rarely enough.
Hunting / Off-Roading: If you went through the trouble of making your golf cart look like it belongs in Jurassic Park, you can go the extra mile on that with these accessories and parts.
Lift Kits & Combos: Similar to the previous category, but this is for lift kits to enhance your cart's vertical profile, enhancing its ability to traverse coarse and rugged terrain.
Headlights & Taillight Kits: For those who really want their golf carts and utility vehicles to shine like a lighthouse beacon at night.
Mirrors: Less for vanity and more about safety, a choice selection of mirrors is listed here, both for side and rear view options.
Performance Upgrades: Golf carts "off-the-rack" are good enough for most people. But you're not "most people", right? You can always improve the speed, stability, and other functions, and these are the parts you'll need right here to do just that.
Rear Seats & Accessories: Need the extra seating for passengers? Find them right here.
Audio Systems: Add some music for those long treks in the golf course or grocery runs.
Seat Belts: While golf carts aren't known to break speed records, but accidents can still happen and seat belts help with that.
Style Enhancements: If you're more into customizing for the looks and personality of your golf cart or utility vehicle, this is the section just for you.
Tires & Wheels: Well, you won't get anywhere with your carts without these.
Windshields: Protect your face and torso from the elements and unwary bugs going the other way.
Road Ready Kits: Parts and accessories to make your golf cart "street legal", with anywhere from taillights to safety reflectors, speedometers to bigger canopies.
The tab selections are rounded out by links to Customer Service and Technical Support. Further down are links to the usual features of websites, including FAQs, Return Policy, instructions on how to order, among others. However, there are a few unique links such as:
Special Orders: Buggies Unlimited provides the option to assist a customer with finding and offering a specific product that might not be in the inventory. This is great as it extends a helping hand and reduces the instance of a customer going to the competition for what they're seeking.
Installation Instructions: This is a wonderful resource for those who (either by choice or by circumstance) has to go the DIY route for the products they order. There's even a special section for articles by the "Cart Doctor" Roger Kramer, an expert with golf cart mechanics and systems.
What Year is My Golf Cart? A nice addition, this link provides customers a resource for determining their golf cart production model and year, which is important in determining whether certain parts and accessories will fit and function as desired.
These latter links provide that extra touch of value for visitors and customers to the site alike. I certainly appreciate the effort Buggies Unlimited made in including these personal touches.
Buggies Unlimited: The Verdict
Overall, the services and post-sale quality of life features that Buggies Unlimited presents are top-notch. The vast selections of products that the company offers through their catalogue and online shop is impressive, but the addition of being able to make a special order for items not in stock is a rare treat.
The ease of reviewing what's available and making a purchase is always a welcome benefit. No customer likes complexity in just buying what they want, when they want.
Furthermore, being a literal one-stop-shop for golf cart parts and accessories is one thing, but remember that aftersales is a key factor in retaining your clients and keeping the business healthy.
Buggies Unlimited certainly accomplishes that with a friendly, accommodating staff available through their toll-free number or online. I can truly say Buggies Unlimited earned the distinction of being a leader in this industry and lives up to its reputation.
Featured Image Source: Unsplash